Personal Trackers
Handheld communications devices for portable tracking and messaging.
Satellite and cellular tracking, messaging, and alerting anywhere in the world.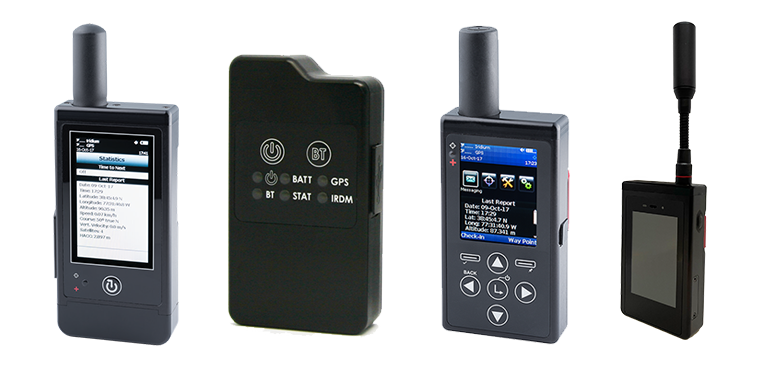 Key Features
World-wide coverage (Sat/Cell)
Emergency alerting/notifications and point of interest
Text messaging via touch screen
Battery operated all-in-one device
Description
These handheld devices are approximately the size of a smart phone and can operate anywhere in the world where cellular service cannot be relied upon. Used for tracking, alerting and text messaging. Using intelligent switching between satellite and cellular networks, communications are guaranteed.